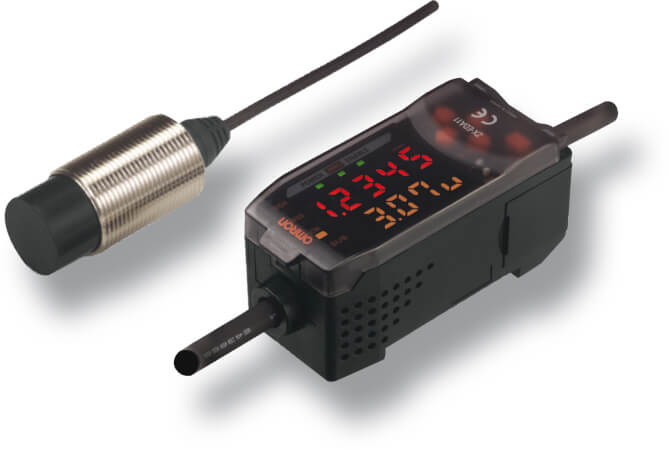 ZX-E
Sensor de medição indutiva inteligente
O ZX-E oferece a melhor solução para a medição precisa de objectos metálicos. É altamente recomendado em ambientes rigorosos, tais como, em máquinas automotrizes e de trabalho em metal.
Alta resolução de 1 µm
Tempo de resposta a alta velocidade de 150 µs
Fácil substituição das cabeças do sensor
Conceito de plataforma modular para diferentes tecnologias de detecção
Fácil ajuste de linearidade para qualquer metal
Especificações e info encomendas
Ordering information
Sensors
Sensor heads
Resolution1

ZX-ED01T2

ZX-ED02T2

ZX-EM02T2

ZX-EM07MT2

ZX-EM02HT4
Amplifier units
Note: Compatible connection with the sensor head.
Accessories (order separately)
Calculating unit
Amplifier mounting brackets
SmartMonitor sensor setup tool for Personal Computer connection
| | |
| --- | --- |
| | |
| ZX-series communications interface unit | ZX-SFW11EV35 |
| | |
Cables with connectors on both ends (for extension)*
* Robot cable models are also available. The model numbers are ZX-XC_R.
Specifications
Sensor heads
Magnetic metals
(Measurement ranges and linearities are different for non-magnetic metals. Refer to engineering data on B-67.)

Resolution6

Linearity7

±1% F.S.8

Temperature characteristic9
(including amplifier unit)

Operating10

Storage5

1,000 VAC, 50/60 Hz for 1 min between charged parts and case

10 to 55 Hz with 1.5-mm double amplitude for 2 h each in X, Y, and Z directions

IEC60529, IP6011
Amplifier units
Possible average count settings12

1, 2, 4, 8, 16, 32, 64, 128, 256, 512, 1,024, 2,048, or 4,096

Linear output13

Current output: 4 to 20 mA/F.S., max. load resistance: 300 Ω

Voltage output: ±4 V (±5 V, 1 to 5 V 14), output impedance: 100 Ω

NPN open-collector outputs, 30 VDC, 50 mA max.
Residual voltage: 1.2 V max.

PNP open-collector outputs, 30 VDC, 50 mA max.
Residual voltage: 2 V max.

Zero reset input, timing input, reset input, judgement output hold input

ON: Short-circuited with 0-V terminal or 1.5 V or less

ON: Supply voltage short-circuited or supply voltage within 1.5 V

Judgement indicators: High (orange), pass (green), low (yellow), 7-segment main digital display (red),
7-segment sub-digital display (yellow), power ON (green), zero reset (green), enable (green)

0.5% F.S. of linear output value at ±20% of power supply voltage

140 mA max. with power supply voltage of 24 VDC (with sensor connected)

Operating and storage: 0 to 50°C (with no icing or condensation)

10 to 150 Hz with 0.7-mm double amplitude for 80 min each in X, Y, and Z directions

300 m/s2, 3 times each in 6 directions (up, down, left, right, forward, backward)

Case: PBT (polybutylene terephthalate), cover: Polycarbonate
---
Como o podemos ajudar?
Se tiver alguma questão ou pretender solicitar um orçamento, contacte-nos ou envie um pedido.
+351 219 429 400
Contacte-nos
Contactar ZX-E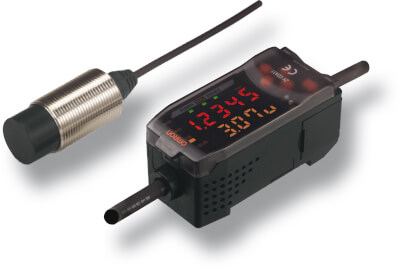 Obrigado por ter feito o seu pedido. Entraremos em contacto consigo logo que possível.
Temos experienciado dificuldades técnicas. O seu pedido não foi submetido com sucesso. Por favor aceite as nossas desculpas e tente novamente mais tarde. Detalhes: [details]
Download
Solicitar orçamento
Solicitar orçamento
Orçamento para ZX-E
Através deste formulário pode pedir um orçamento para o produto que escolheu. Por favor complete os campos marcados com *. Os seus dados serão tratados confidencialmente.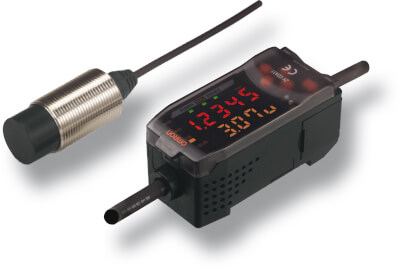 Obrigado por ter pedido uma cotação. Enviaremos a respectiva informação logo que possível.
Temos experienciado dificuldades técnicas. O seu pedido não foi submetido com sucesso. Por favor aceite as nossas desculpas e tente novamente mais tarde. Detalhes: [details]
Download